Qu'est-ce qui est plus con qu'un palmarès de fin d'année?
Plein de palmarès de fin d'année, ok.
Mais cela n'est finalement pas grand chose comparé à l'absentéisme dont on s'est ici rendu coupable depuis beaucoup trop longtemps…
Alors dans une sorte de tentative honteuse de se disculper, voici les dix albums qu'il ne fallait pas louper depuis le dernier post de 2014.
Le tout dans un ordre parfaitement alphabétique, parce qu'un vrai classement "qualitatif", hein, faut quand même pas déconner.
————
Christian Fitness – I Am Scared Of Everything That Isn't Me
La surprise de l'année. Le retour en toute discrétion mais en force et surtout en solo d'Andrew Falkous, le cerveau de McLusky et de Future Of The Left. Douze titres foisonnants et hilarants, enregistrés pour renflouer le Gallois alors au chomedu, qui bâtissent une pièce de très haute volée. À placer parmi les meilleures de la carrière de ce bon vieux Andy.
——
Fishboy – An Elephant
Encore un très joli album concept pour le texan qui donne cette fois-ci dans le pachyderme maltraité et la vengeance d'outre-tombe. Si le résultat est un peu moins impressionnant que le chef d'œuvre Albatross (…) (2007), on a droit à notre bonne rasade de ce folk-punk-pop si authentique et attachant.
——
Flagland – Love Hard
Un joyeux bordel indie-punk. Voilà le programme proposé par le trio foutraque de New-York tout au long des vingt titres de ce troisième album. On passera avec gourmandise, sans vergogne et entre autres, d'une initiale mini-ballade quasi Beatles-esque à, de l'autre côté, un morceau de sucre power-pop pré-pubère. Mon petit, surtout ne range pas ta chambre.
——
Frankie Cosmos – Zentropy
Délicieuse petite anti-folk dans la lignée de la grande marraine Kimya Dawson. La superproductive chérie d'Aaron Maine (Porches.) a ici trié sur le volet dix micro-merveilles pour garnir son premier véritable album studio, qui laisse à peine le temps de se dire que tout cela est impeccable.
——
The Front Bottoms – Rose
Cette collection de six titres puisés dans les débuts du duo est tout bonnement la meilleure chose donnée à entendre par nos amis du New Jersey. Leur folk-punk si typique s'avère ici parfaitement indécrottable, et il est hors de question de la passer au jet.
——
LVL UP – Hoodwink'd
S'il ne fallait en retenir qu'un… Sur ce très attendu second album, LVL UP fait plus que justifier toute la bienveillance à son égard. Sensibles et captivants, les New-yorkais possèdent ce talent rare de rendre indispensables au fil des écoutes des morceaux qui pourraient ne pas payer de mine a priori. Jusqu'à faire de cet indie-punk lo-fi estampillé 90's la bande son idéale de 2014.
——
PAWS – Youth Culture Forever
Après un premier album irréprochable d'efficacité, le trio écossais affine sa personnalité sur un second opus plus racé et ambitieux. Un périple bigarré et passionnant, entre fulgurances soyeuses et douceurs mordantes, qui se termine dans une hypnotique orgie grunge-noise de 12 mn. Réjouissant.
——
Post Child – New Age Whatever
C'est bien simple, on ne croit pas avoir entendu du néo-grunge aussi décapant depuis l'album initial de Nine Black Alps – 2005, ça commençait donc à dater. Le quatuor de Chicago confirme ainsi sur son premier LP les belles dispositions entrevues sur l'EP sorti en 2012, à coup de fuzz et de mélodies convaincantes. À suivre.
——
Weezer – Everything Will Be Alright In The End
Le miracle de l'année. Eu égard au passif de la dernière décennie, qui aurait pu penser une seule seconde que le mastodonte californien pourrait enfanter un nouvel album de qualité? C'est ici le cas avec une majorité de très bons morceaux, qui fleurent quasiment le Pinkerton (1996) en certaines occasion. Chapeau la résurrection.
——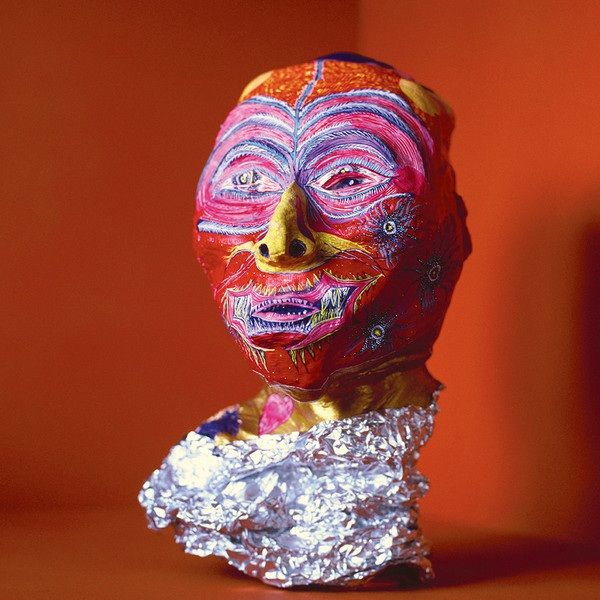 The Wytches – Annabel Dream Reader
Impressionnant tour de force que ce premier album du trio de Brighton, qui réussit avec une déroutante facilité à faire la nique en même temps à Ty Segall et Cage The Elephant. Du garage rock endiablé sur fond de surf 60's, à en perdre la raison.
————
Pile – "Special Snowflakes"
On n'allait tout de même pas vous laisser partir sans évoquer ce titre hyper marquant de l'année, symphonie post-punk de 7 mn qui réalise le syncrétisme absolu entre indie-rock efficace et post-rock tourmenté. Un "petit" chef d'œuvre.